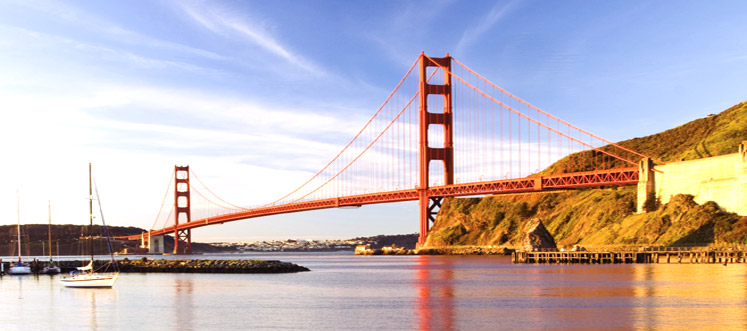 1950 – As an immigrant from Asia, Cyrus Tang's first sight of the U.S. – The Golden Gate Bridge                 
CYRUS CHUNG YING TANG, HIS FOUNDATIONS, AND THE MISSION
Cyrus Tang came to the US in 1950, and through hard work and perseverance became a successful entrepreneur. But even as he was fully occupied with his business activities, Mr. Tang always kept in mind how best to use his resources to help society. He determined early on that knowledge, health and public involvement are all essential to community progress. As a businessman, he also regarded efforts put into these activities ought to produce measurable returns, just as for business investments. To this end, Mr. Tang established foundations to provide assistance in the areas of education, healthcare, and community development in China, his country of birth, and in the US, his adopted country.
There are currently three foundations:
Cyrus Tang Foundation
Cyrus Chung Ying Tang Foundation
Tang Foundation for the Research of Traditional Chinese Medicines
The first two foundations, one operating in China, and the other operating in the US, share a common mission – a dedication to supporting work in education, healthcare, and community service. By raising awareness through these activities; we also hope to encourage other institutions and individuals to share in the same vision of improving quality of life. Therefore, we channel our resources to assist those who are deserving of help and who have demonstrated initiative and commitment to help themselves and others. The third foundation is set up to encourage efforts in applying both eastern and western research and development methodologies to the study of traditional Chinese medicines (TCM). TCM is a body of knowledge with a 4,000-year history. A disciplined and structured approach to the study will enhance its efficacy and acceptance internationally.
                           The Foundations do not accept unsolicited request of donations.